The ingenious iTero scanner is revolutionizing how dentists and orthodontists capture images of a patient's teeth and gums! Unlike traditional impression materials, the iTero scanner uses a small wand gently moved around the patient's mouth to capture highly accurate, three-dimensional images of the patient's teeth and gums. Orthodontists can then use these images to create 3D models for the planning and execution of various dental treatments!  The iTero scanner offers numerous benefits over traditional impression materials, including more accuracy, comfort, and efficiency! With this revolutionary scanner, patients no longer have to worry about the discomfort or gagging associated with traditional impressions, and dental professionals can enjoy the benefits of more accurate treatment plans and a faster treatment process. Below, we will take a closer look at how this scanner works and explore some of its many benefits in detail!
What is an iTero Scanner?
iTero is a type of intraoral scanner that creates digital impressions of a patient's mouth. Intraoral scanners are hand-held devices that use optical technology to capture highly detailed digital images of the inside of a patient's mouth.
The iTero scanner holds several advantages over other intraoral scanners.
First, it is one of the most accurate scanners on the market, ensuring a realistic treatment plan.
It also possesses a high scanning speed, with the iTero Element 5D Plus, the leading iTero scanner, completing a full arch scan in under 30 seconds! Full arch scans are digital impressions of the entire arch of a patient's upper or lower teeth, including all the teeth, gums, and surrounding structures.
The iTero Element scanner also possesses powerful imaging systems, with iTero scans being generated on a computer screen in real time, offering dentists and orthodontists an accelerated workflow. Not only does the iTero Element device produce high-fidelity scans of tooth surfaces, but its software and technology capabilities also facilitate the scanning of internal tooth structures, an ability other scanners do not possess!
The iTero Element scanner's TimeLapse technology offers patients progress forecasts that keep them engaged and committed. This software package enables patients to see what their results will look like during their appointments. This is facilitated by iTero's compatibility with dental CAD software, offering a high-quality view of a patient's oral cavity after treatment.
Lastly, iTero offers dentists and orthodontists a user-friendly and easily transported intraoral scanner, allowing them to provide their patients with a frictionless dental experience.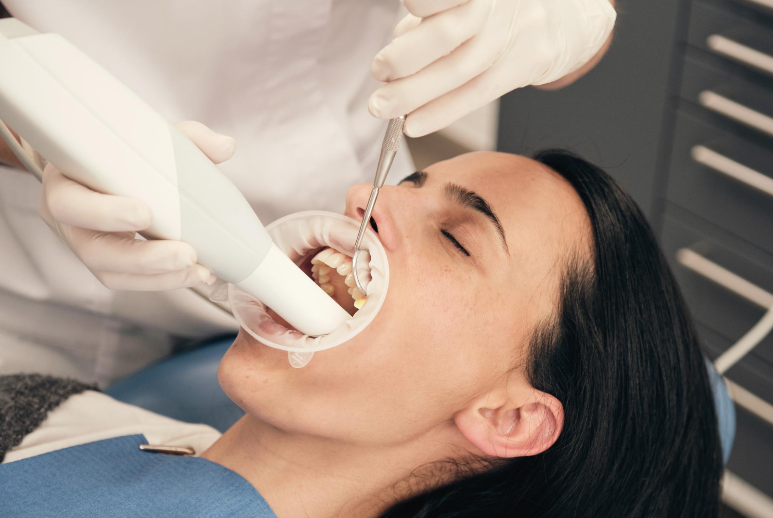 How Do iTero Intraoral Scanners Work?
Like other scanners, iTero produces an intraoral scan by emitting a low-power laser or LED light onto the surface of the teeth and gums and uses a camera to capture the reflection of that light. Then, the scanner processes the data from the sensor to create a 3D model of the mouth of the patient, which can be used for various dental applications.  The intraoral scans are typically taken by a dentist or dental assistant, who moves the scanner inside the mouth, capturing images from different angles. The process is fast (just a few minutes) and noninvasive, leading to a seamless patient experience. An iTero scan is generated in real-time on a screen, facilitating patient education regarding their treatment.
Do iTero Scanners Use Radiation?
Intraoral scanners do not use ionizing radiation, the potentially harmful radiation used in X-rays. Instead, intraoral scanners use light in their scanning process, which contains less energy and does not harm biological tissue. In short, intraoral scanners are totally safe for dental patients!
Am I the Right Candidate for iTero Scanners?
An intraoral scan is generally used to create impressions of the teeth and gums to assist in treatment planning for a diverse range of dental and orthodontic treatments. These scans are particularly useful for patients for whom impressions are traditionally difficult, such as those who have difficulty breathing through their nose, have smaller jaws, or have a sensitive gag reflex. Whether you require oral surgery, restorative dentistry, or orthodontic treatment, intraoral scanning can assist your consulting dental professional in providing you with the best service possible!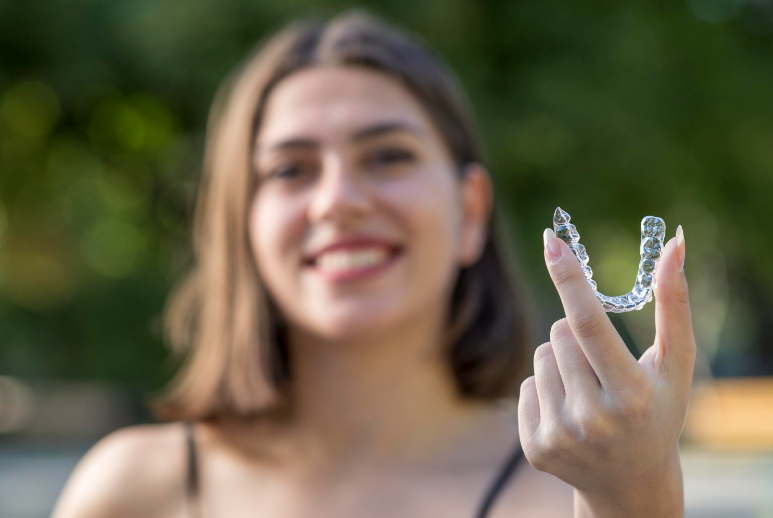 What are the Benefits of iTero Scanners?
Compared to traditional impression methods and many intraoral scanners, iTero scanners offer dental practitioners and patients numerous benefits!
Improved Accuracy
Through their cutting-edge technology and software, these intraoral scanners can produce highly detailed 3D models of a patient's oral cavity (far superior to traditional impression methods).
Better Treatment Plans
Patients are better informed at an orthodontic practice that uses these scanners. The real-time image generation and visual projections allow patients to assume a more active role in their treatment journey.
Augmented Patient Experience
The improved accuracy and patient involvement ultimately lead to better patient outcomes and experiences. Patients aware of their treatment process are less anxious and more committed to it.
Can You Pair iTero Scanners With Invisalign or Spark Aligners?
Yes, you can pair the iTero intraoral scanner with both the Invisalign and the SPARK treatment!  The Invisalign and SPARK systems represent the market-leading alternative to traditional braces for patients who want a teeth-straightening treatment. These clear aligners offer individuals a discreet and effective way to achieve a perfect smile by providing them with various clear aligners to be worn at various points during their treatment. iTero scanners facilitate the Invisalign and SPARK outcome simulators, allowing patients to see what their mouth and teeth will look like once their treatment is complete. In addition, the Invisalign and SPARK outcome simulators encourage patients to stay committed to wearing and taking care of their retainers by accurately depicting the treatment outcome. Additionally, these scanners facilitate the creation of each patient's unique retainers using the 3D models produced by an intraoral scan.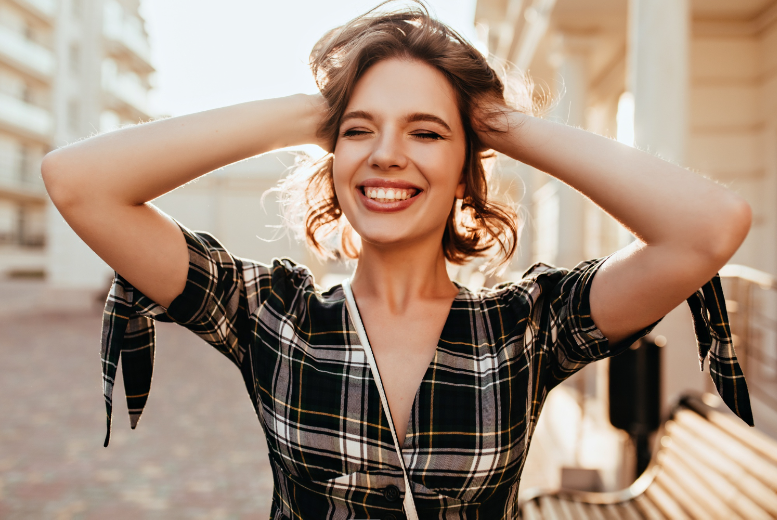 Start Your Orthodontic Journey at Loudoun Orthodontics!
Contact Loudoun Orthodontics if you think orthodontic treatment is the solution to your dental woes. Whether you want to learn more about the benefits of our orthodontic services or have questions about the process, use our live chat or call (703) 858-0303 or send us a message through our Contact Us page to connect with our friendly staff today to book a complimentary orthodontic consultation! Our office, located at 19465 Deerfield Ave, Suite 304, Leesburg, VA 20176, proudly serves not just Loudoun County but also the Greater Washington DC area. So, if you're residing in Ashburn, Lansdowne, or Sterling, and are looking for one of the best orthodontists in Virginia, don't hesitate to visit our office! We also invite you to keep up with our blog to get answers to many of the frequently asked questions about maintaining sparkling oral health, and follow us on Facebook and Instagram to become a part of our smiling community!