Many people gravitate towards clear aligners to correct misaligned teeth. Unlike traditional metal braces, which rely on wires and brackets to apply pressure to the teeth, SPARK aligners effectively correct tooth misalignment using virtually invisible retainers you can remove for eating and brushing. While they have become a household name, many patients still have questions about this orthodontic treatment. This article has all the answers to your questions, including how they work and the benefits they offer compared to other orthodontic treatments!
What Are SPARK Aligners?
SPARK aligners are a type of clear aligner — an orthodontic treatment that offers patients the perfect alternative to traditional braces in achieving straight teeth. Each set of SPARK aligners contains cutting-edge orthodontic devices that improve on previous teeth-straightening options, such as Invisalign, by making the entire treatment more discreet and frictionless.
What Material Do the Creators of SPARK Aligners Employ?
While both Invisalign and SPARK aligners offer a more aesthetically pleasing route to straighter teeth than traditional braces, the clear aligner material used in SPARK aligners is superior.
SPARK clear aligners employ TruGEN™, the newest innovation in clear aligner therapy. TruGEN™ is a stain-resistant material that provides more efficient tooth movement through state-of-the-art orthodontic technology. In addition, this material is of a thinner nature compared to Invisalign aligners, allowing for a tighter fit on teeth and a greater ability to treat dental misalignment.
The TruGEN™ material also means that SPARK clear aligners are virtually invisible compared to other clear aligners, with its scalloped edges resulting in a more natural look than the previous standard of serrated edges.
Are SPARK Aligners FDA Approved?
Ormco Corporation, an orthodontic global leader and the company behind SPARK clear aligners, received FDA approval for its product in 2021. As such, the SPARK aligner treatment plan is widely trusted by general dentists and top orthodontists alike.
How Do SPARK Aligners Work?
Both Invisalign and SPARK aligners use constant pressure to facilitate tooth movement. However, SPARK aligners use advanced sustained force retention, meaning that the teeth straightening process is faster and more predictable.
While braces use brackets and wires to pressure teeth into becoming straight, these devices can dig into soft tissues, causing discomfort. SPARK aligners offer patients a far more comfortable treatment experience!
How Long Do SPARK Aligners Take To Work?
The treatment process of dental misalignment is unique to orthodontic patients due to differing circumstances. This holds true for SPARK aligners, which are perfectly calibrated and hand-trimmed to fit your teeth optimally. To get an idea of how long it will take to achieve your future smile, speak to your orthodontist about your SPARK aligner treatment plan.
Are There Any SPARK Attachments?
Based on the state of your teeth at the time of treatment, your orthodontic professional or treatment provider may use attachments in conjunction with SPARK aligners to aid the process of delivering that perfect smile!
Who Is the Ideal Candidate for SPARK Aligners?
Patients with Class I and Class II malocclusions are patients that an orthodontist can appropriately treat with SPARK aligners. If you'd like to find out if you are a suitable candidate for this treatment option, consult the general dentists or orthodontists at your dental practice.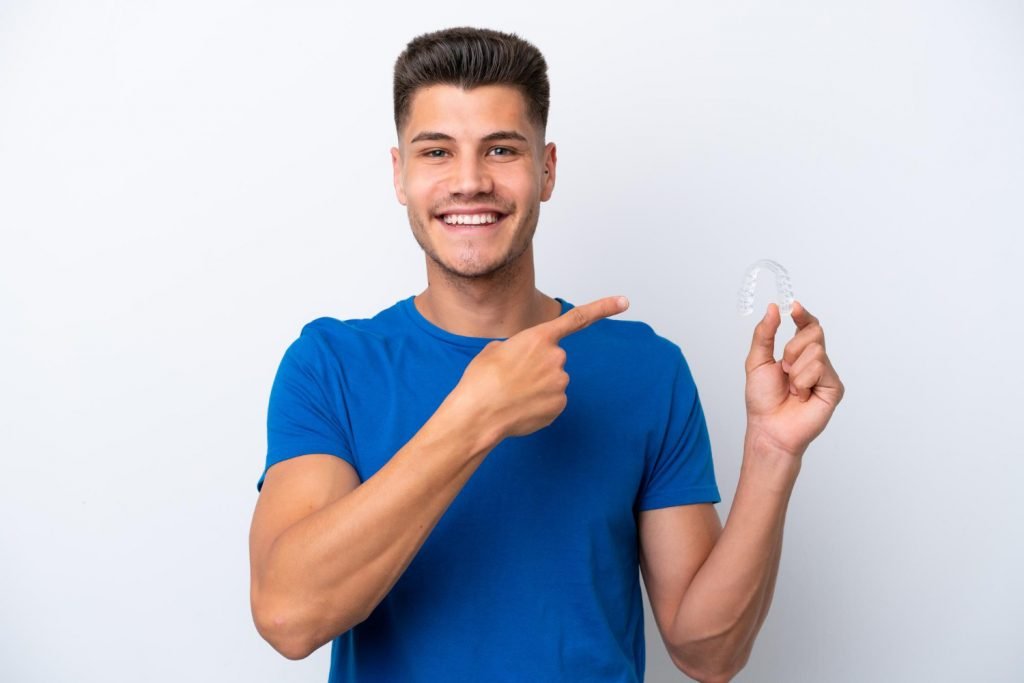 How Do SPARK Aligners Differ From Invisalign?
While both Invisalign and SPARK aligners are clear aligners, unsatisfied users of Invisalign have expressed concerns about stains and sharp edges. Unlike the Invisalign system, the SPARK aligner process is typified by polished edges and minimal aligner stains. The TruGEN™ technology means that SPARK aligners are more transparent than other clear aligners.
Since SPARK aligners do not have rough or sharp edges, they are perfect for patients with metal sensitivities or sensitive gums. The 3D printing process used in SPARK aligners means that the aligners fit perfectly in a patient's oral cavity, leading to a super comfortable treatment experience.
As the next generation of clear aligners, SPARK aligners are trusted by orthodontists worldwide to move their patients' teeth to their ideal locations faster and more predictably than the Invisalign system.
Are SPARK Aligners Painful?
Clear aligners induce tooth movement more gently than traditional braces, and as such, most patients experience only mild pain or discomfort. Neither Invisalign nor SPARK aligners rely on the same apparatus as braces, such as brackets and wires, which means that soft tissue is less affected.
Will Insurance Cover My SPARK Treatment?
Your orthodontic plan may cover part of your SPARK treatment. Speak to your insurance provider to explore your options. Many patients have successfully leveraged their insurance for this amazing orthodontic option!
Are SPARK Aligners Cheaper Than Invisalign?
Both Invisalign and SPARK clear aligners are similarly priced, but the cost of either procedure will depend on the patient's unique needs. The starting prices of Invisalign and SPARK aligners are roughly $5,000. 
While the SPARK treatment is not outright cheaper than Invisalign, its additional benefits and superior quality mean that SPARK aligners offer better value to patients. Contact Loudoun Orthodontics for a complimentary consultation to discuss your treatment options!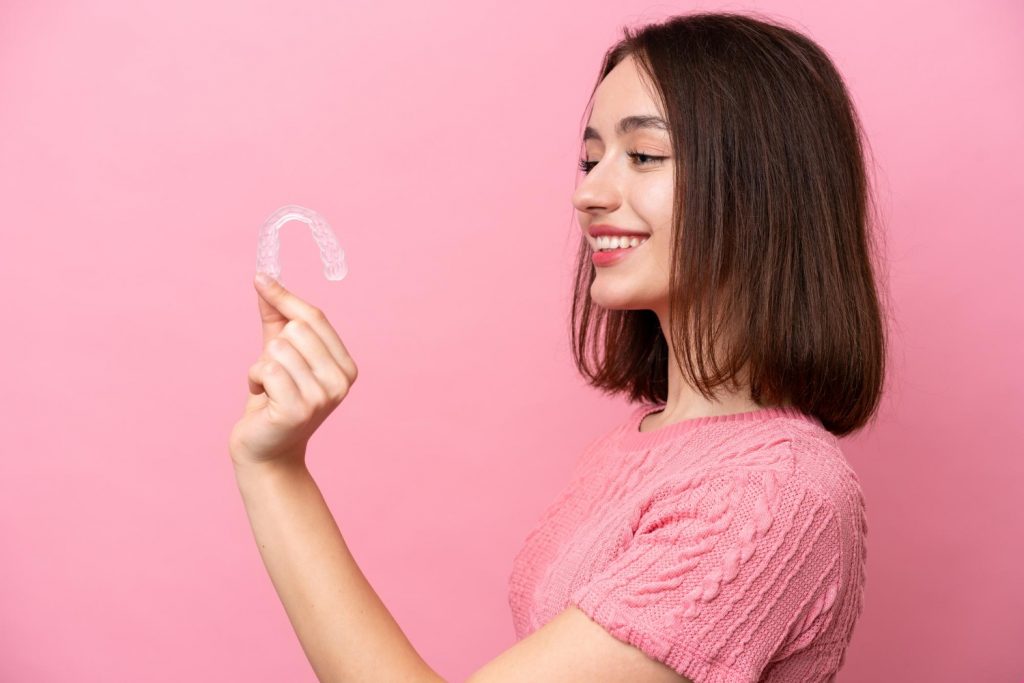 How Do I Clean My SPARK Aligners?
Even though SPARK aligners are more resilient to stains than other aligner options, such as Invisalign, it is still essential to ensure proper cleaning if you want your aligners to remain transparent and aesthetically pleasing. In this regard, using your SPARK aligners as instructed by your orthodontist is critical.
As per the SPARK website, you should remove your aligners whenever eating or drinking (anything other than water) to prevent staining. Of course, nobody is perfect, and patients often forget to remove their aligners. Still, they should be particularly cautious around foods that cause dark stains, such as tea, coffee, berries, sauces, and colored candy. Patients should also avoid using nicotine products while wearing their aligners.
Even if they follow these suggestions, patients are still advised to regularly clean their aligners. The best cleaning options for maintaining the quality of the aligners are washing them with soap and water (rinsing them thoroughly) or using a soft-bristle toothbrush to clean them. Patients must not use toothpaste on their aligners since it may contain abrasive chemicals.
If a certain SPARK aligner gets damaged, patients must refrain from reverting to an older one since it will revert their teeth to a previous orthodontic stage. Likewise, switching to a newer SPARK aligner is also inappropriate since the teeth are not ready for this stage, and the results may be undesirable.
Why SPARK Aligners Are the Go-To Orthodontic Treatment at Loudoun Orthodontics?
SPARK aligners are the treatment of choice for orthodontists around the country, offering vast improvements on the other clear aligners, including Invisalign!
The improved materials, enhanced comfort, and aesthetic refinements make SPARK aligners a no-brainer when considering teeth-straightening alternatives to traditional braces!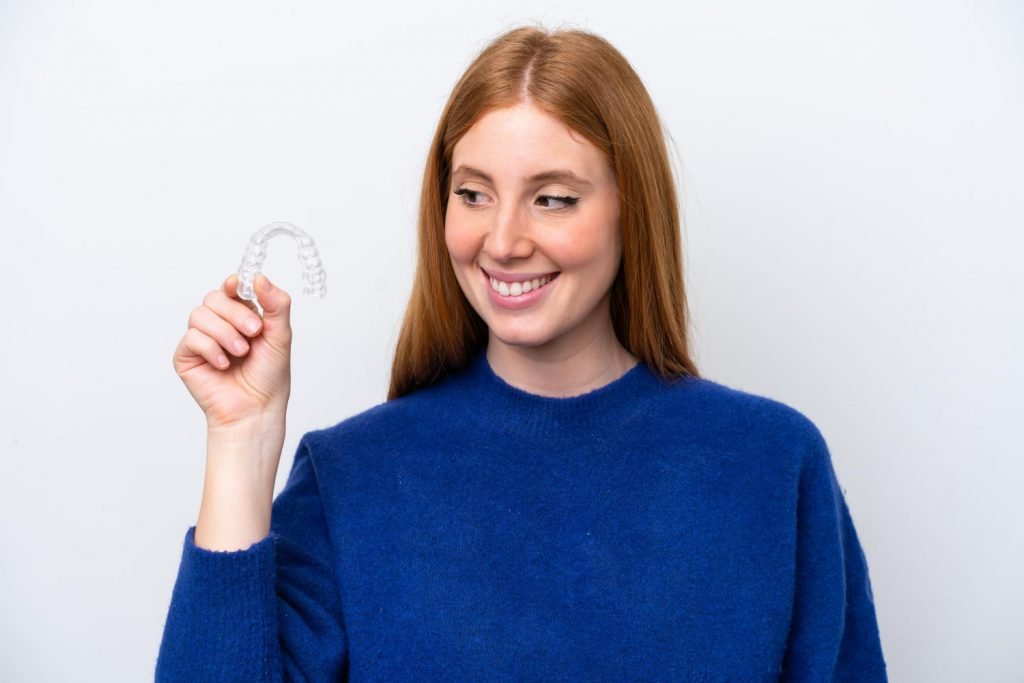 Start Your Orthodontic Journey at Loudoun Orthodontics!
Contact Loudoun Orthodontics if you think SPARK aligners are the solution to your dental woes. Whether you want to learn more about the benefits of SPARK aligners or have questions about the process, use our live chat or call (703) 858-0303 or send us a message through our contact us page to connect with our friendly staff today to book a complimentary orthodontic consultation! Our office, located at 19465 Deerfield Ave, Suite 304, Leesburg, VA 20176, proudly serves not just Loudoun County but also the Greater Washington DC area. So, if you're residing in Ashburn, Lansdowne, or Sterling, and are looking for one of the best orthodontists in Virginia, don't hesitate to visit our office! We also invite you to keep up with our blog to get answers to many of the frequently asked questions about maintaining sparkling oral health, and follow us on Facebook and Instagram to become a part of our smiling community!