For those who have had them, getting braces was among the best decisions they have made. Having a smile imbued with perfectly straight teeth bestows confidence like few other things can, but hindsight is 20/20. Long forgotten are the bouts of anxiety the night before getting braces and the stress of sitting in the waiting room just before receiving orthodontic treatment.
Thankfully, to our pleasant surprise, those who have worn braces found that the downsides were limited to mild to moderate discomfort, forgoing our favorite crunchy snacks, and a metallic smile.
If you or a loved one is considering braces but are concerned about the pain associated with wearing braces, this article will put your mind at ease. Below is everything you need to know about braces pain, how long it lasts, and what you can do about it!
Does Getting Braces Hurt?
Since braces are a more extensive form of dental treatment, many patients want to know how long they'll have to endure braces pain.
Several factors affect the length of pain associated with braces, such as the condition of the teeth at the outset of the process and one's overall pain tolerance.
A study published in the Baltic Dental and Maxillofacial Journal found that patients who had endured orthodontic procedures, such as braces, reported maximum pain between 12 and 48 hours after the procedure.
Meanwhile, a study published in The Saudi Dental Journal found that pain and discomfort could last over four weeks if patients deviated from the advice of their dental professional. Specifically, the study found that pain and discomfort tend to persist if soft foods, such as mashed potatoes, are abandoned in favor of firmer foods.
It is important to note that pain may return after getting your braces tightened due to the extra pressure from the wire.
Do Braces Hurt More Than Spacers?
Some patients may require preparatory work on their teeth before receiving braces. An orthodontist may use separators, which are rubber bands, to create room for braces in the mouth and between the teeth. In the weeks before getting braces, these rubber bands are placed around specific teeth, such as the back molars, to create space for the braces. Since separators use pressure to shift the teeth, pain may result.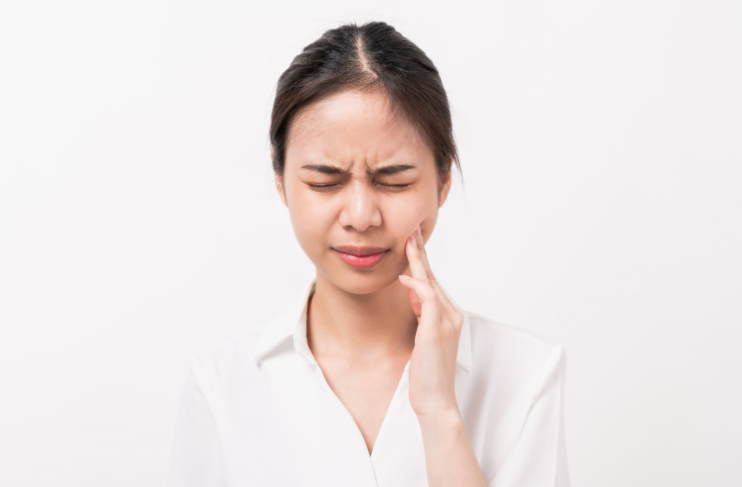 Do Clear Plastic Aligners and Braces Make Teeth Tender?
In terms of their mechanism of action, clear aligners and metal braces straighten teeth in the same way — through constant pressure. As such, one is usually not considerably more painful than the other, with dental professionals generally describing their level of soreness similarly.
However, a Portuguese literature review and analysis of five studies compared the reported discomfort levels of recipients of metal braces and clear aligners. They found that patients with clear aligners generally reported lower levels of pain and discomfort.
The fact that some patients find metal braces more painful than clear aligners may be due to the presence of wire in the former, which often causes irritation.
Using a high-quality clear aligner, such as SPARK Aligners, can result in a teeth-straightening experience that is more comfortable and aesthetically pleasing and less troublesome!
How Long Do Braces Hurt After Tightening?
Your teeth and gums may feel uncomfortable again once your orthodontist tightens your braces. This is an essential aspect of tooth alignment treatment, whereby your orthodontist tightens the wire in the brackets and rubber bands, making your braces put additional pressure on your teeth. Braces straighten teeth through constant pressure, and as such, an orthodontist regularly needs to create additional pressure. It is normal to feel discomfort after this process, and as such, it is appropriate to treat the situation similarly to how you handled it in the first few days after receiving braces.
Do Braces Hurt the First Day?
The most commonly asked questions by those considering wearing braces are those concerning braces pain. Questions such as "does getting braces hurt?" and "how long do braces hurt?" are among the first thoughts that enter our minds when considering this orthodontic treatment.
Fortunately, the soreness stemming from braces is neither severe nor longstanding. When new braces are put in place, there is generally no immediate pain.
Patients may experience mild discomfort as orthodontists use a dental retractor to keep their mouths open during the application procedure. Once the retractor is in place, the orthodontist places the brackets that hold the wires of the braces in place on each tooth using cement that is cured with a blue LED light. While fitting the wires onto the brackets isn't painful, once the wires are set with elastic bands, they start to put pressure on the teeth, which may cause pain or discomfort.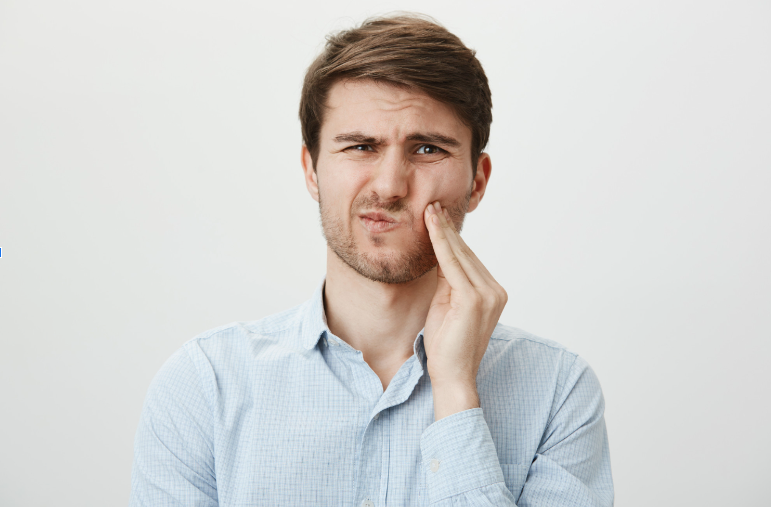 The patient's teeth and gums may be sensitive as the mouth adjusts to the braces. To mitigate this side effect, an orthodontist often gives patients orthodontic wax to protect sensitive areas of the mouth, such as the inner cheeks, from the sharpness and pressure of the wires. While the soft wax can be used for as long as is needed (as long as it is replaced regularly), most patients find that after about a week, their mouth undergoes an adjustment, and the pain and pressure from the wire dissipates.
Primary braces pain usually begins a few hours after the braces are put in place. Sore teeth result as the braces place pressure on your teeth. When your teeth are in the process of moving, their roots are subjected to inflammation. The pressure on the teeth hampers blood flow, causing a lactic acid build-up and eventually pain.
To attenuate the soreness until your teeth and gums feel normal, your orthodontist will recommend that you eat soft foods, such as mashed potatoes, to minimize the pain and irritation experienced by your teeth and gums. Some patients erroneously think this is an excuse to eat ice cream; however, this can exacerbate soreness and overall discomfort. Eating soft foods during the first week after getting braces is especially important, as this is when your teeth are most likely to feel sore as your teeth adjust.
What are the Most Effective Braces Pain Relief Methods?
There are numerous ways to stop braces pain. For starters, following your orthodontist's advice by avoiding cold foods such as ice cream and using regular salt water rinses can stop braces pain. Using table salt for pain relief is perfectly fine, but remember to use warm water. If your braces hurt your mouth in a specific area, you can use orthodontic wax to prevent the wire from digging into the soft tissue. 
If the above measures don't reduce pain, pharmacological interventions, such as over-the-counter pain relievers, may become necessary. Medications such as Tylenol mitigate pain and reduce inflammation. It is essential to consult your orthodontist to determine which medications, or other pain relievers, are appropriate. An ice pack can also reduce inflammation and pain for those who do not wish to use medication.
What Food Should I Eat With Braces?
Softer foods are the best option for those with braces. While many associate braces with stringent food restrictions, the truth is that patients with braces can enjoy many of their favorite foods. An exhaustive list would be too long, but below are some examples of foods that are perfectly fine to eat with braces:
Pizza (but not the crust!)

Pasta

Tender cuts and types of meat (such as chicken or fish)

Eggs

Soft fruits (such as berries, watermelon, and bananas)

Cooked, tender vegetables (such as butternut, sweet potato, and pumpkin)
Remember to consult your orthodontist to find out what foods are most appropriate for you while wearing braces.
Start Your Orthodontic Journey at Loudoun Orthodontics!
Contact Loudoun Orthodontics if you are ready to learn more about braces and how they can help you achieve your best smile. Whether you want to learn more about the benefits of braces for your orthodontic treatment or have questions about the process, use our live chat or call (703) 858-0303 or send us a message through our contact us page to connect with our friendly staff today to book a free consultation! Our office, located at 19465 Deerfield Ave, Suite 304, Leesburg, VA 20176, proudly serves not just Loudoun County but also the Greater Washington DC area. So, if you're residing in Purcellville, Broadlands, or Brambleton, and are looking for one of the best orthodontists in VA, don't hesitate to visit our office! We also invite you to keep up with our blog to get answers to many of the frequently asked questions about maintaining sparkling oral health, as well as follow us on Facebook and Instagram to become a part of our smiling community!
References
"Pain and Discomfort Perception among Patients Undergoing Orthodontic Treatment: Results from One Month Follow-up Study." Stomatologija, U.S. National Library of Medicine, pubmed.ncbi.nlm.nih.gov/23455981/. Accessed 11 Jan. 2023.
"Pain and Discomfort Perceived during the Initial Stage of Active Fixed Orthodontic Treatment." The Saudi Dental Journal, Elsevier, 27 Jan. 2015, www.sciencedirect.com/science/article/pii/S1013905215000024#. Accessed 11 Jan. 2023.
Pereira, Dinis, et al. "Comparison of Pain Perception between Clear Aligners and Fixed Appliances: A Systematic Review and Meta-Analysis." MDPI, Multidisciplinary Digital Publishing Institute, 22 June 2020, www.mdpi.com/2076-3417/10/12/4276/htm. Accessed 11 Jan. 2023.