It has been drilled into us since we were children when and how to brush our teeth. We know how to keep our teeth white, but how about our toothbrushes? Are they supposed to last for a lifetime, or must they be changed frequently, just like any other oral hygiene tool? If you cannot recall the last time you changed your old toothbrush, it's probably time to get a new one. Long-term use of the same toothbrush is problematic for your oral health. The bristles will gradually lose stiffness and become a breeding ground for harmful bacteria. Therefore, dental professionals suggest that you change your toothbrush every now and then. Although some toothbrush heads last longer than others, they don't last forever. So, is it a good idea to change your toothbrush every few months?
Why You Should Get a New Toothbrush On a Regular Basis
Because of toothpaste, water, and brushing motions, toothbrushes become less and less effective; the bristles loosen up and bend and twist uncontrollably (i.e., bristle flaring). Consequently, toothbrushes are less effective at removing food particles and bacteria, leading to plaque build-up, bad breath, cavities, tooth decay, and gum disease. According to research, most toothbrushes need to be replaced after 40 days of consistent use. The frayed bristles also accumulate harmful bacteria, which eventually find their way back into your mouth. The more bacteria multiply in your mouth, the greater your risk of developing an oral infection.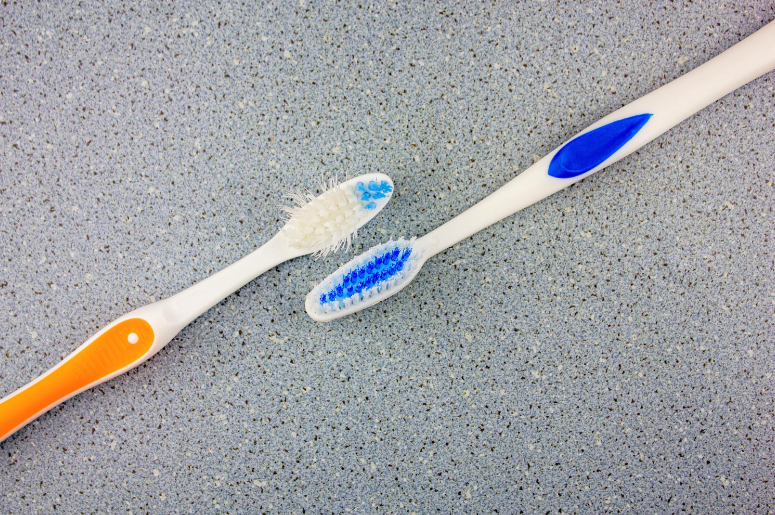 How Often Should I Change My Manual Toothbrush?
According to the American Dental Association (ADA), manual toothbrush heads should be replaced after three to four months of continuous use. Manual toothbrushes, however, should be changed even more frequently by some of us. For instance, people who brush their teeth more aggressively tend to wear out the bristles faster. Also, when an illness ends (e.g., a cold or flu), you should change your toothbrush immediately — you don't want all those harmful germs affecting you!
How Often Should I Change Electric Toothbrush Heads?
Changing your toothbrush head every three to four months is also a good idea for electric toothbrushes, with one caveat: their bristles are shorter, which makes them more prone to wear and tear. If your brush head is no longer in good shape, change it sooner.
How Often Should I Change My Toothbrush With Braces?
In order to remove the food particles hidden under the wires, it takes a lot of care and patience to brush your teeth effectively. It is imperative to replace the toothbrush head – whether it is manual or electric – every two to three months for people with braces, as the risk for bacterial build-up and infections is higher.
How To Maintain Your Toothbrush Heads
You can prolong the life of your toothbrush by following a few simple steps after every brush:
Let your toothbrush air-dry before storing it in a closed container. This step will delay the growth of bacteria and mold.

Prevent your toothbrush from touching other toothbrushes.

Sharing your toothbrush (even with a family member) is never a good idea!

After each use, rinse your toothbrush head thoroughly with hot water. Don't use mouthwash, soap, or other disinfectants.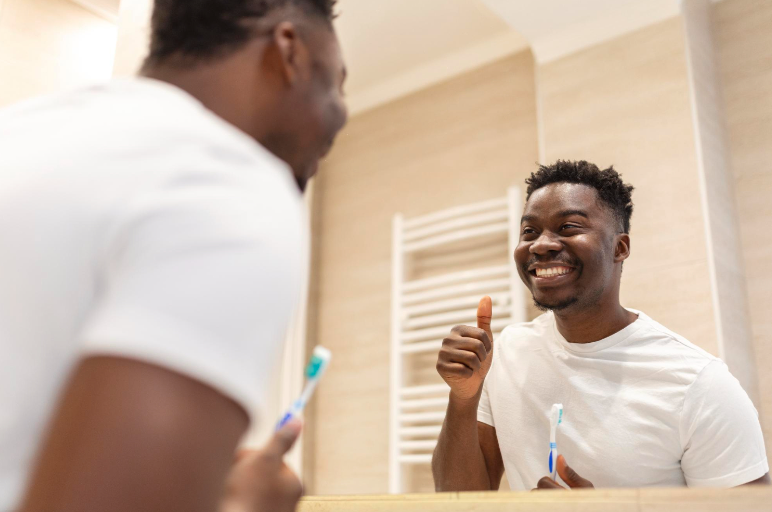 Need Help Brushing Your Teeth Appropriately? Loudoun  Orthodontics Can Help!
Contact Loudoun Orthodontics if you think orthodontic treatment is the solution to your dental woes. Whether you want to learn more about the benefits of our orthodontic services or have questions about the process, use our live chat or call (703) 858-0303 or send us a message through our contact us page to connect with our friendly staff today to book a complimentary orthodontic consultation! Our office, located at 19465 Deerfield Ave, Suite 304, Leesburg, VA 20176, proudly serves not just Loudoun County but also the Greater Washington DC area. So, if you're residing in Ashburn, Lansdowne, or Sterling, and are looking for one of the best orthodontists in Virginia, don't hesitate to visit our office! We also invite you to keep up with our blog to get answers to many of the frequently asked questions about maintaining sparkling oral health, and follow us on Facebook and Instagram to become a part of our smiling community!