Straightening teeth and fixing bites are orthodontists' specialty, their goal is to provide their patients with the best treatment to achieve the most attractive and healthy smiles imaginable. The orthodontists' area of expertise is determining the best course of action for each and every patient's desires. Proving the most effective and efficient, yet affordable treatment. While simultaneously addressing that orthodontic treatments do not entail the prevention or rectification of disease if there is no indication that supports that claim. Although, doctors are held accountable to ensure that any course of treatment does not jeopardize the health of the patient or harm them along the way as well as in the future. While marketing and popular trends can easily shift a person's point of view, it is the duty of doctors to remain on the side of science. Evaluating every patient's needs in a scientific manner instead of advancing with a selling approach. Consequently, part of every orthodontists' practice and training is learning to interpret and conduct scientific research.
Is There a Relationship Between Orthodontics and Obstructive Sleep Apnea?
Obstructive Sleep Apnea (OSA) has been a medical concern for orthodontic specialists for the last two decades in light of the close relationship between the position of the teeth to this disorder. It is said that the close proximity of the teeth to the tongue, throat, and nasal cavity could explain the relationship between the positioning of the teeth to sleep apnea. There are many different techniques performed in orthodontics that could be the direct cause of or exacerbate, this disorder. The American Association of Orthodontics is determined to explain the relationship, through the careful examination of over four thousand scientific investigations that were performed. Orthodontic specialists want to avoid any of those techniques, if there is a relationship, to prevent or relieve their patients from this condition. Additionally, the outcome of the study was published in 2019.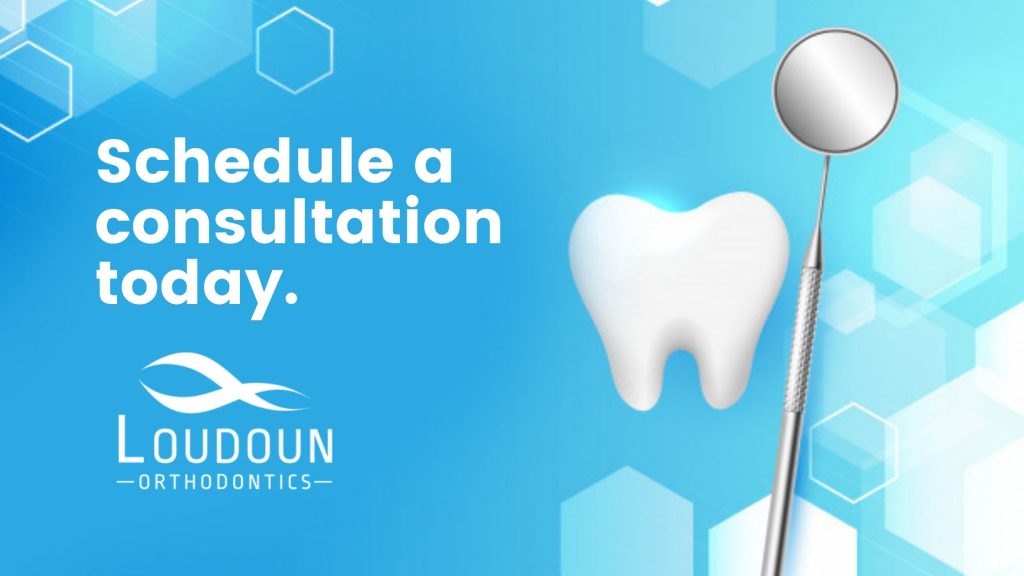 Why Do Some Believe that Orthodontic Procedures Cause Sleep Apnea?
In most cases if the front teeth are moved backward in orthodontic treatment it causes the tongue to simultaneously fall back, the tongue then blocks the airway causing hypopnea or apnea.
Which Orthodontic Procedures Have Been Blamed for Causing Sleep Apnea?
While there are many orthodontic procedures that could be the cause of sleep apnea, it is said that the procedures pushing the front teeth backward are more likely to be the cause. These procedures include jaw reduction, dental retraction, headgear, or even extractions. In many cases, patients can have a serious case of overcrowding and or an overbite which would require extractions, the pulling of permanent teeth by a dentist or oral surgeon.
Is There Any Evidence That Orthodontic Treatment Causes Sleep Apnea?
There has been a multitude of studies that have been conducted yet the AAO (American Association of Orthodontists) has not arrived at a clear conclusion of the relationship between moving the front teeth backward and sleep apnea. This is because there has not been any evidence presented to support this claim. The studies conducted looked into the effects of extraction, jaw surgery, headgear, and retraction in particular and discovered no direct correlation between these treatments and OSA. The role of the orthodontist is not to diagnose, prevent, or treat sleep apnea, in accordance with the AAO.
Improve Your Sleep Apnea Symptoms at Loudoun Orthodontics!
Contact Loudoun Orthodontics if you think orthodontic treatment is the solution to your sleep apnea. Whether you want to learn more about the benefits of our orthodontic services or have questions about the process, use our live chat or call (703) 858-0303 or send us a message through our contact us page to connect with our friendly staff today to book a complimentary orthodontic consultation! Our office, located at 19465 Deerfield Ave, Suite 304, Leesburg, VA 20176, proudly serves not just Loudoun County but also the Greater Washington DC area. So, if you're residing in Ashburn, Lansdowne, or Sterling, and are looking for one of the best orthodontists in Virginia, don't hesitate to visit our office! We also invite you to keep up with our blog to get answers to many of the frequently asked questions about maintaining sparkling oral health, and follow us on Facebook and Instagram to become a part of our smiling community!